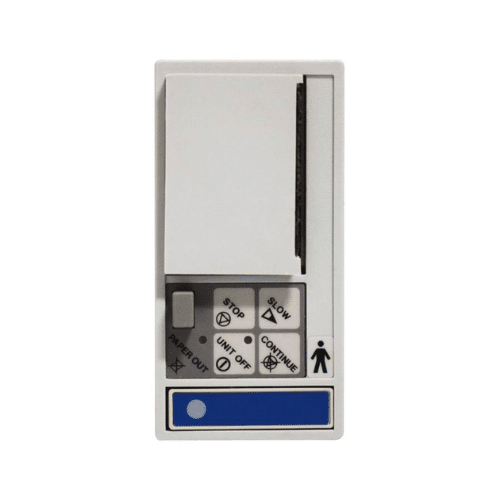 Spacelabs 90449 Printer Module
Model Number: 90449
The Spacelabs printer module comes with thermal printer standards.
The Spacelabs printer module is a bedside printer module that can print in 1 or 2 channel waveform. The 90449 utilizes the 50mm thermal heat sensitive paper and has LEDs to indicate information such as online/offline and if the unit is currently out of paper.
damaged case or interface buttons, thermal printer failure.
Everything that comes out of our shop has been cleaned, serviced, and is ready for use.
Give us a call: