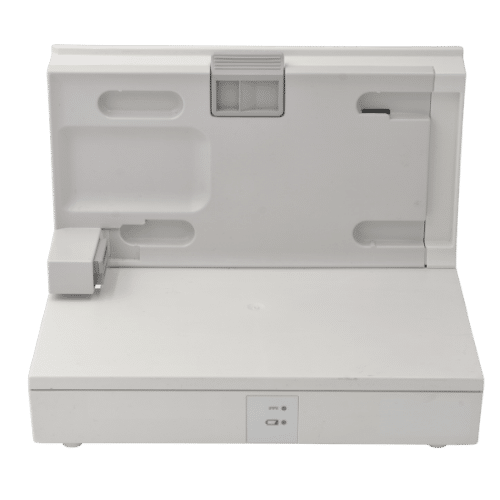 865297 - X2/MP2 Battery Extender Intellivue Module
Model Number: 865297
The Philips 865297 X2 Battery Extender module allows you to extend the battery life of a X2/MP2 with a MP series battery.
The Philips 865297 X2,MP2,X3 Battery extender is a extension module. It allows extending the battery capabilities of a X2, MP2,or X3 with a MP series lithium ion battery. The portable monitor slides into the module and connects with a MSL connector. The module has 2 LED lights for battery indication. We see a lot of physical damage to these units due to them always being moved. The physical damage causes charging problem and extension connection problems.
Battery extension Malfunction

Unable to charge battery

Battery extender not recognized
Everything that comes out of our shop has been cleaned, serviced, and is ready for use.
Give us a call: