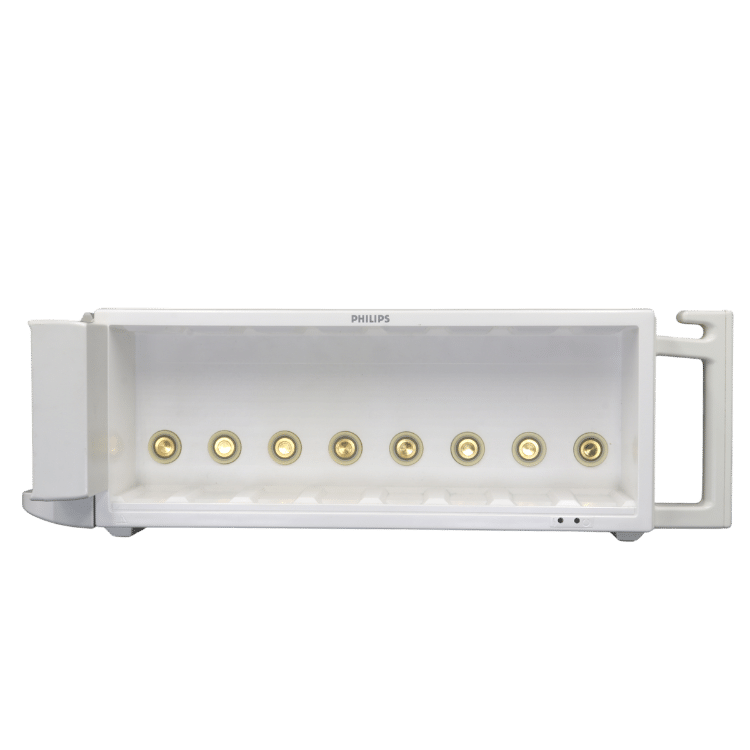 M8048A - FMS Module Rack 8 slot
Model Number: M8048A
The Philips M8048A module comes with 8 slots for modules standard. It can have an additional MMS mounted on the side.
The Philips M8048A FMS Module rack has 8 slots for Philips modules. It usually comes with pole mounting solutions on the back of the unit. It can have a MMS mount on the side as well. The FMS Module rack is very picky on software for compatibility. In most cases the Philips monitor has to be the same level of software as the FMS rack. We see mostly see communication and power failure issues on these units. We also see physical case damage and modules not communicating.
Damaged Case

Damaged MSL connector

Incompatible software error

FMS equipment malfunction
Everything that comes out of our shop has been cleaned, serviced, and is ready for use.
Give us a call: