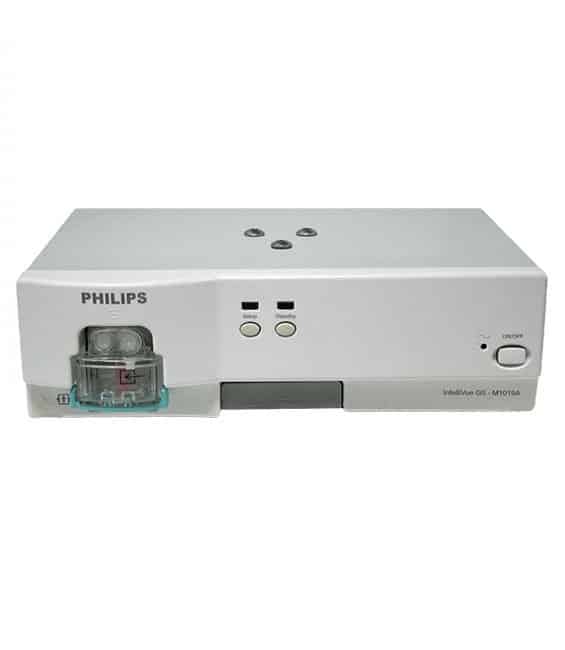 M1019A, M1013A - G5 Gas Module
Model Number: M1019A, M1013A
The Philips M1013A/M1019B G3/G5 AGM module can read O2, CO2, N2O, and Agent gases. The G3 M1013A doesn't automatically identify the Agent Gas used and needs manual input of which agent to get the correct reading. The M1019A G5 does auto identify the Agent and will give readings and ID without need for manual input.
The Philips M1013A/M1019A G5 AGM Gas Module is smaller a unit than the previous Philips M1026B AGM. It can read and identify CO2, O2, N20, and Agent gases. The Philips monitor will need to be running software D or higher. This unit will only work on MP or MX series Philips monitors. Philips recommends a PM and checkout procedure be done once a year. We also can do PM services. The most common failures with these units are the pneumatics pump or bench.
Troubleshooting help:
Basic Operation Information Flow: 200 ml/min +/- 20, Leak Test: Follow instructions in manual, Anesthetic Agent DES Exp 2.00% ±0.5%, CO2 Exp 5.00% ±0.7%, N2O Exp 43% ±6.2%, O2 EXP 50% ± 3%, Monitor must have software level D.0 or higher.
Helpful Files:
Low CO2

Occlusion
Pump won't turn on
Can't get out of warmup mode
O2 low readings.
Everything that comes out of our shop has been cleaned, serviced, and is ready for use.
Give us a call: