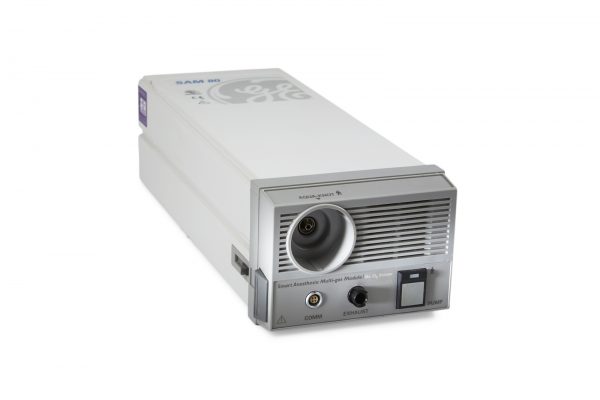 GE SAM Anesthetic Gas Module
Model Number: SAM
The GE SAM Anesthetic Gas module comes with O2, CO2, N2O, and Agent standard. This small and compact AGM fits into GE TRAM racks. This makes it very easy to fit into any type of setup
The GE SAM Anesthetic Gas module comes with O2, CO2, N2O, and Agent standard. This small and compact AGM fits into GE TRAM racks. This makes it very easy to fit into any type of setup. We usually see intermittent power cycles, Gas values too low, pump or flow related issues, unit too loud.
Intermittent power cycle
Gas values too low
Pump or flow related issues
Unit too loud
Everything that comes out of our shop has been cleaned, serviced, and is ready for use.
Give us a call: