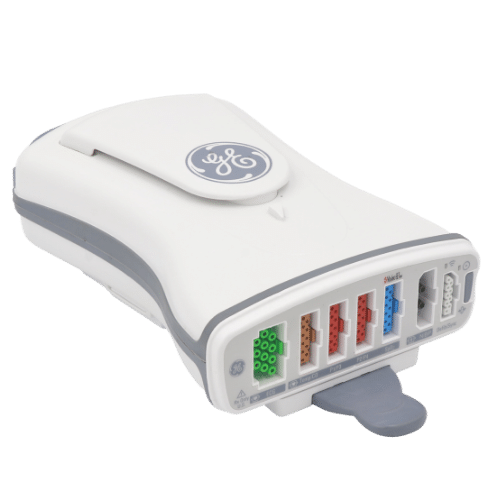 PDM - Patient Data Module
Model Number: 2016793-001, 2016793-002, 2016793-003
The GE PDM module comes with ECG, SPO2, and NIBP standard. You can also get Pressure 1&2 and temperature options.
The GE PDM is a portable patient parameter module. It can hook into the Solar and Criticare monitors. It has wireless functionality and a lithium ion battery. It is a multi- measurement module that can store patient demographics and up to 8 hours of trend data. We see a lot of physical damage with these units as they are constantly moving in the hospital. This damage can include connector pins in the back of the unit, damage to the parameter connectors and other parameter failures.
Damaged interface pins

ECG noisey/artifact

ECG connector damaged

defective NIBP

Damaged case

Power issues
Everything that comes out of our shop has been cleaned, serviced, and is ready for use.
Give us a call: