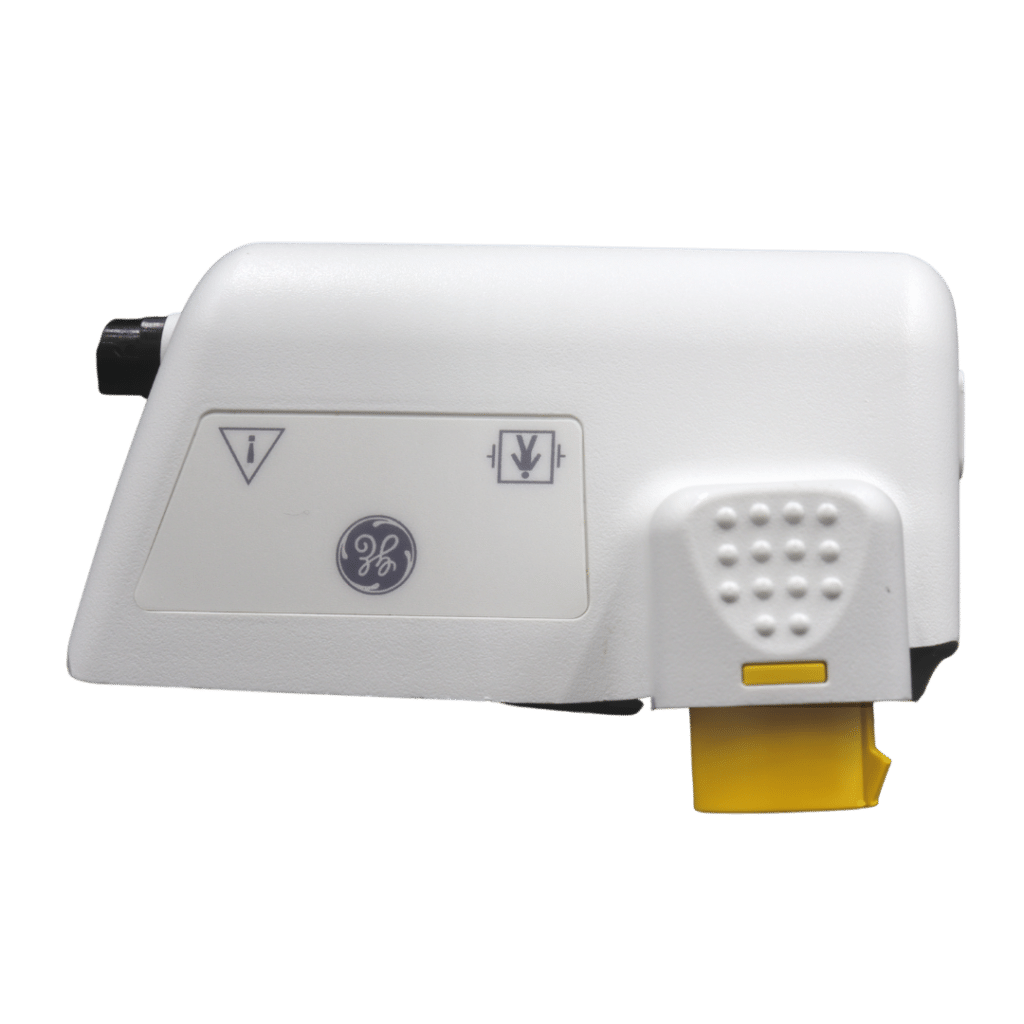 Capnoflex CO2 Module
Model Number: 2013427-001
The GE Capnoflex 2013427-001 module comes with CO2 standard. This device connects to Dash's built in parameter module.
The GE CapnoFlex CO2 module is a sidestream CO2 device. It measures CO2 in a patient's breath and connects to the Dash's built in parameter module. The CapnoFlex is a very small compact unit. We see mostly pneumatic related failures on this unit. These problems can come from the pump or leaks in the pneumatics circuit.
Pneumatics issues

Leak problem

Out of calibration
Everything that comes out of our shop has been cleaned, serviced, and is ready for use.
Give us a call: