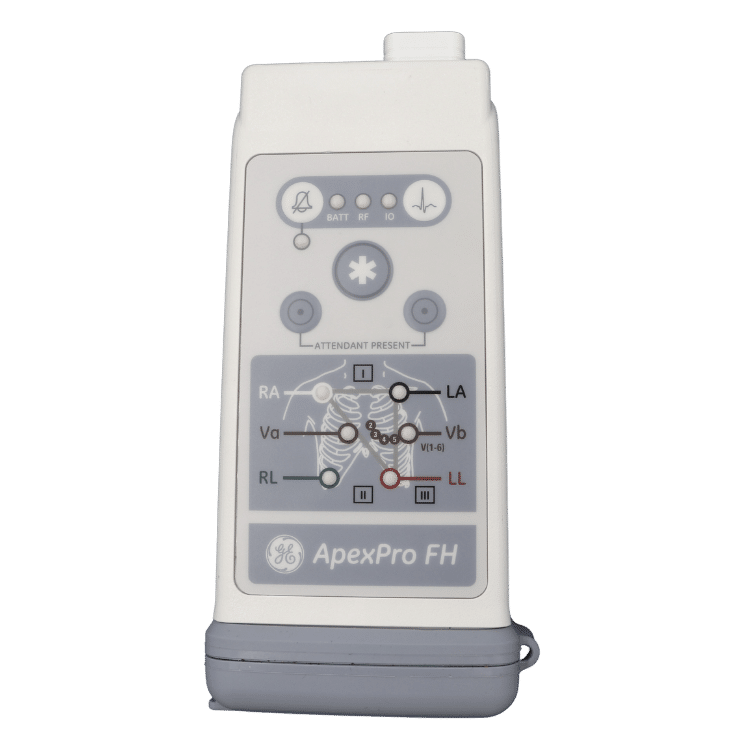 Apex Pro FH - GE Telemetry Frequency Hopping
Model Number: Apex Pro FH
The GE Apex Pro FH telemetry box operates on the 608-614 MHz frequency bandwidth with frequency hopping. The unit comes with user interface buttons for leads, record, nurse call, and antennae check.
The GE Apex Pro FH Telemetry is a frequency hopping device which operates on the 608-614 MHz bandwidth. It uses the EK-Pro clinical algorithm, which processes and analyzes up to five independent ECG leads. When running the Apex Pro FH in combination mode it will show the ECG waveform alongside other vital signs from a CARESCAPE modular monitor. The most common repairs are case and main PCB replacement.
Broken case

Power Issues

Transmitting issues
Everything that comes out of our shop has been cleaned, serviced, and is ready for use.
Give us a call: