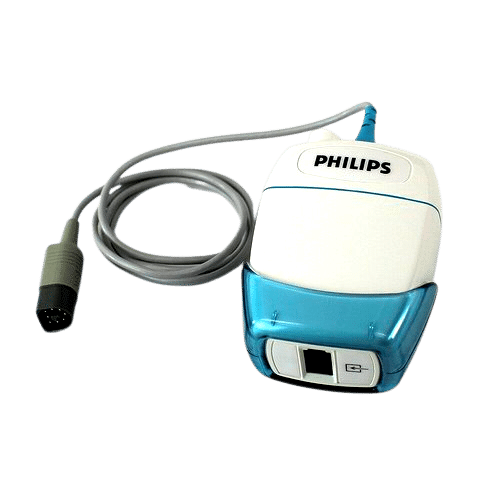 Philips M2741A LoFlo Sidestream Sensor
Model Number: M2741A
The Philips Sidestream CO2 Sensor module comes with Sidestream CO2 standard.
The Philips M2741A LoFlo sidestream sensor is ideal for use with infants and smaller patients. The LoFlo sidestream sensor is used with Philips capnography measurement server extension (M3014A) in combination with the IntelliVue multi-measurement server.

damaged cable, case damage, CO2 failure.
Everything that comes out of our shop has been cleaned, serviced, and is ready for use.
Give us a call: