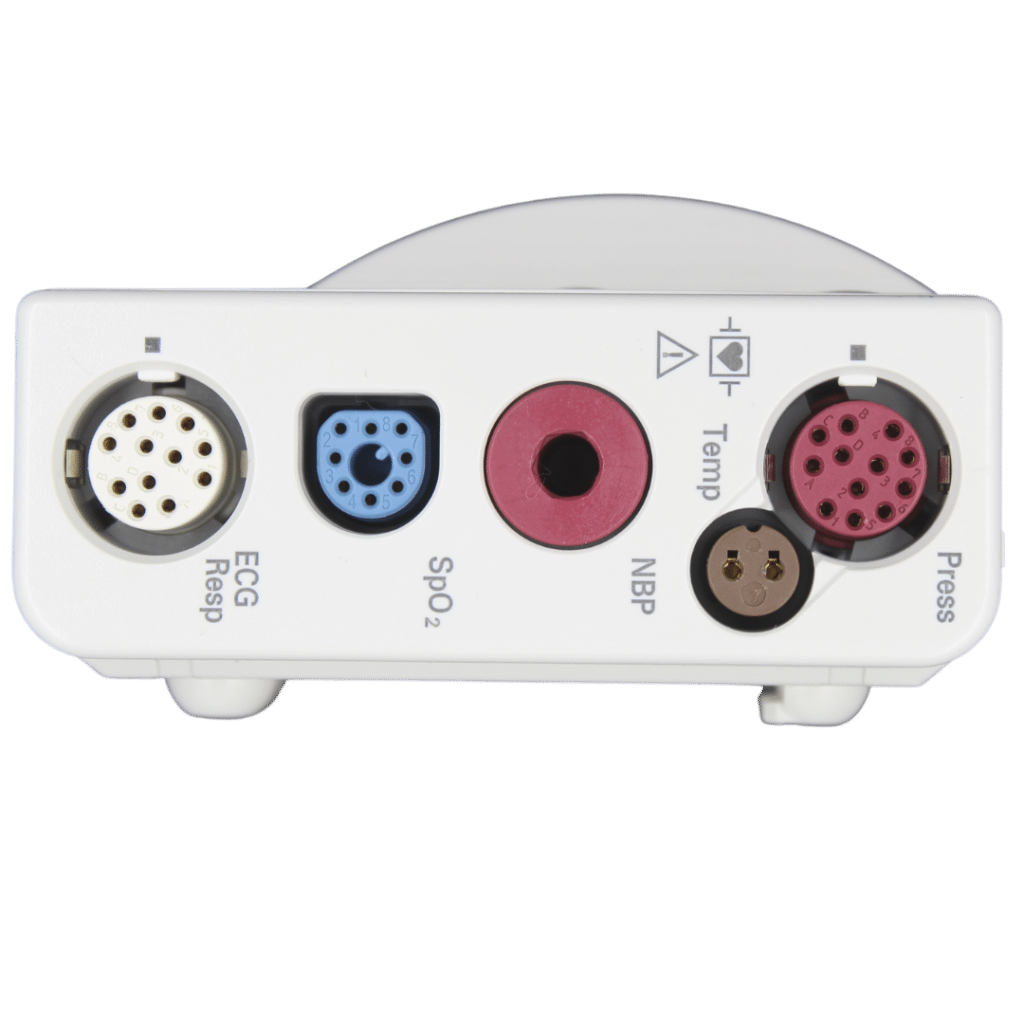 M3001A - Multi Measurement Intellivue Module (MMS)
Model Number: M3001A
The Philips M3001A module comes with ECG and SPO2 standard. It is capable of invasive blood pressure monitoring and temperature monitoring with the purchased option. SPO2 uses different technology depending on the option you choose.
The Philips M3001A multi measurement module or MMS is a patient parameter module. It connects to MP and MX series Philips monitors. The MMS has basic Interface buttons on top of the module. It connects to a monitor or module rack using a MSL connector. Basic patient data can be saved on the module and moved over to another monitor. They're usually connected to the bedside monitor. Depending on the option they will use different SPO2 technology. It has 12 lead ECG capability. We see a lot of power or no communication issues with these units. NIBP and parameter related problems as well. Parameter connectors damage is very common.
Dead

No communication with Monitor

Intermittent power cycle

Damaged MSL connector

Damaged case

Parameter Malfunction

Damaged parameter connector

Parameter blanked out

NIBP equipment malfunction
Everything that comes out of our shop has been cleaned, serviced, and is ready for use.
Give us a call: