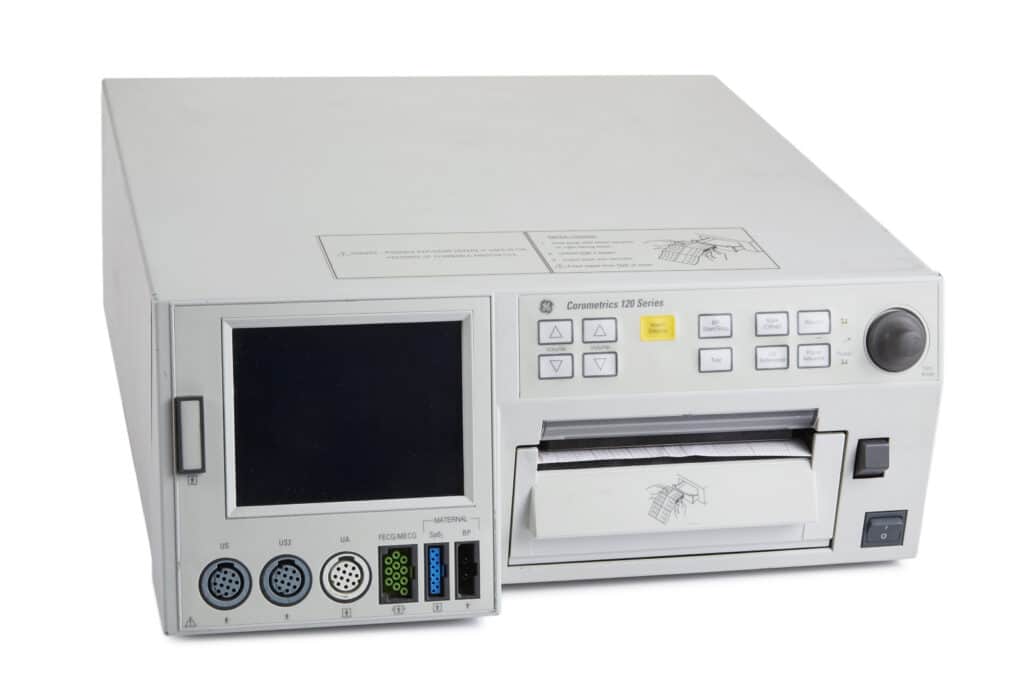 Corometrics 120-129 Fetal Monitor
Model Number: 120, 128, 129
The GE Corometrics 120 series fetal monitor has a monochrome display. It uses a trim knob for navigation. The unit has fetal US, TOCO/UA, US, maternal ECG, SPO2, and NIBP. Unit comes standard with an internal recorder.
The GE Corometrics 120 series Fetal Monitor has a monochrome display screen with trim knob navigation interface. This fetal monitor is designed for both fetal and maternal parameters. Unit has a built in recorder with easy to use interface buttons above the recorder. Unit has parameters in front of unit for Fetal Ultrasound, TOCO/UA, and US. It also has maternal parameters including ECG, SPO2, and NIBP. Common issues with these units are recorder failures and fetal parameter failures.
Recorder issues

Fetal parameter issues.
Everything that comes out of our shop has been cleaned, serviced, and is ready for use.
Give us a call: