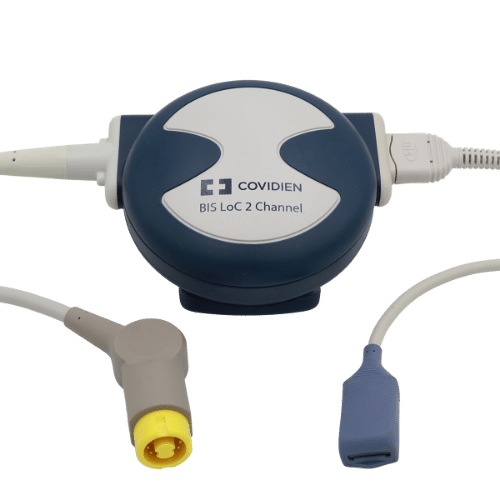 453564453711, 185-0145-PH - BIS Cable, Hockey Puck, Power Link
Model Number: 453564453711, 185-0145-PH
The Philips 185-0145-PH BIS PUCK connects to the M1034A/B Module for BIS readings.
The Philips 185-0145-PH BIS Cable connects the Philips BIS module to a Philips monitor. The other end connects to the patient interface cable(PIC). The back of the main housing has a clip for easy mounting. We usually see BIS engine malfunction or physical damage to the case or connectors. Sometimes physical damage to the PIC connector can cause incorrect sensor readings.
BIS engine equipment malfunction

Damaged Cable

No communication with monitor

Damaged case

Sensors not reading within range
Everything that comes out of our shop has been cleaned, serviced, and is ready for use.
Give us a call: